It's the summer of 2023 and the temperature outside is unbelievably off the charts. Air-conditioning of cars feels inexistent as compared to the scorching sun. We head out to SM North Edsa Annex to escape the dreadful heat at home and run some errands. For lunch, we looked for Kuya J's branch at SM North. Thanks to Google, we were able to find the restaurant on the third floor of the Annex building.
Inside, the spacious and contemporary design of Chef Gino X Kuya J Restaurant has an ambiance that invites get-togethers for families and friends. The tables were long and the chairs were comfortable. Also, I love the overhead lampshades, bookshelves, and displays that incorporated rattan.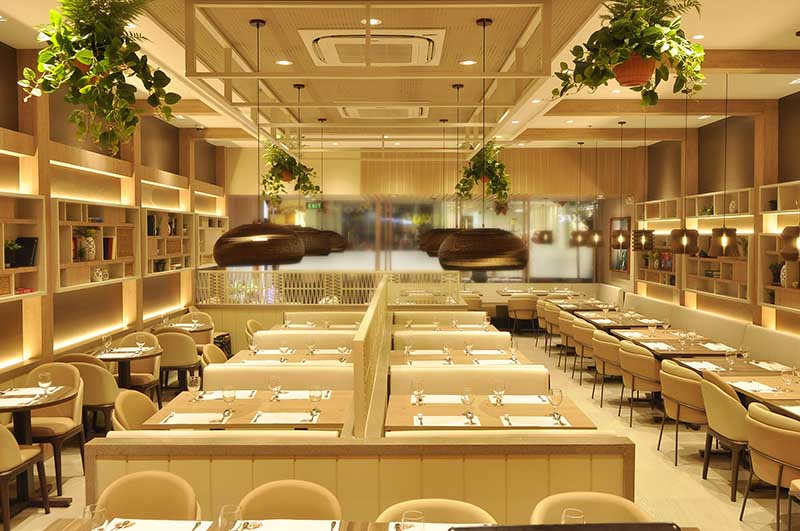 Image by Cook Magazine. I forgot to take a picture kasi na excite ako sa pagkain masyado haha
We ordered chicken pancit canton, family platter of Crispy Pata, Ramen, leche flan, and of course, the Halo-Halo. We also got the boys cups of plain rice for Php55 each.
Crispy Pata, Family Platter Php899
Pancit Canton, Chicken Php249
We couldn't find the ramen on the menu so we asked the waiter for it and we were delighted that they have it. It was my husband who first tasted their ramen before and recommended it to me to try. Also, request chili (Php10) and add it to your ramen. The broth of the pork ramen was so good, it had a taste of coconut cream, not sure though because we were not able to ask the waiter. But if you have tasted Laksa before, you will be able to taste that creaminess in their ramen.
Pork ramen Php239
For dessert, our youngest wanted leche flan while the rest of the family went for their special halo-halo. Unfortunately, that day the ube flavor was unavailable so we went ahead and ordered vanilla.
Leche Flan Php75

Halo-halo Vanilla, Php89
Their halo-halo's ice is very creamy. It isn't your ordinary shaven ice, it's actually milky. My husband said that the ube variant tastes better but this vanilla ain't bad at all. It was delicious!
Now I have a goal, taste the different halo-halo available in my area. Summer is so sweet!